Measuring with accuracy at all times; what we expect from Balance & Scale when dealing with medicine.
Pharmacy
---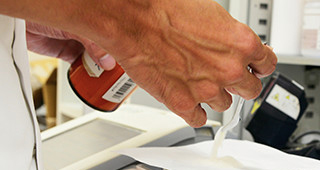 We have been using Shinko's pharmaceutical electro-balance and prescription weight monitoring system DJM Plus III since the time of opening our pharmacy.
We were aware of Shinko-made products' reliability as a large manufacturer in the field, due to them being selected as the go-to company at many hospitals and pharmacies. As well as the quick warm-up speed that no other manufacturer could compete with, Shinko-made products surpassed in all aspects including their price settings and designs.
We have experienced no issues or malfunctions since its introduction at our pharmacy. There is no room for errors to be made at a dispensing pharmacy with the preparation using a Balance & Scale since the matter being dealt with has a direct effect on the human body. Although durability and accuracy are two crucial elements that a Balance & Scale must have, those made by Shinko are able to achieve such needs at a very high level for a long time making them a special company.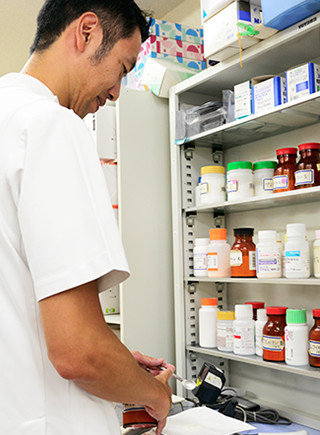 ---